Gravel riding is the ultimate freedom. With the right bike, there is very little you can't do, for example (note; extreme use demonstrated in this video is almost certainly not covered by Giant's warranty).  It's not unreasonable to expect to keep up with your road riding, lycra clad friends in the morning, and then to follow your mountain biking buddies through twisting single track in the afternoon. If you're sick of the increasing compartmentalisation of bikes, and just want to ride, then the range of Giant Gravel bikes is the prescription for what ails you.
Technically, Giant's range of off road, drop bar road bikes is split into two categories, Cyclocross (CX) and Gravel, however this is a fine line to draw, with the chief distinction being the position the bike puts you in. A CX bike, designed for off road racing puts you in an aggressive racing position, whereas a gravel bike has a more relaxed, endurance focused geometry.
If cyclocross racing interests you, the Giant TCX Advanced Pro and TCX SLR are both incredible bikes that love to play in the mud. The Advanced Pro is the choice of elite cyclocross riders at all levels, and is no stranger to the professional podium. Constructed of Giant's highest-grade carbon fibre for an incredible stiffness to weight ratio and 12mm thru-axle disc brakes front and rear for control in all conditions. Some of Giant's other technologies these bikes a designed with include a complete tubeless set up out of the box for optimal tyre pressure control without a risk of pinch flats, and depending on your configuration, carbon rims for a lighter total weight and improved comfort.  If you're looking to get into CX riding, and want to take it seriously, then this is the bike for you. The TCX Advanced Pro range starts at 3,599 and tops out at 6,499.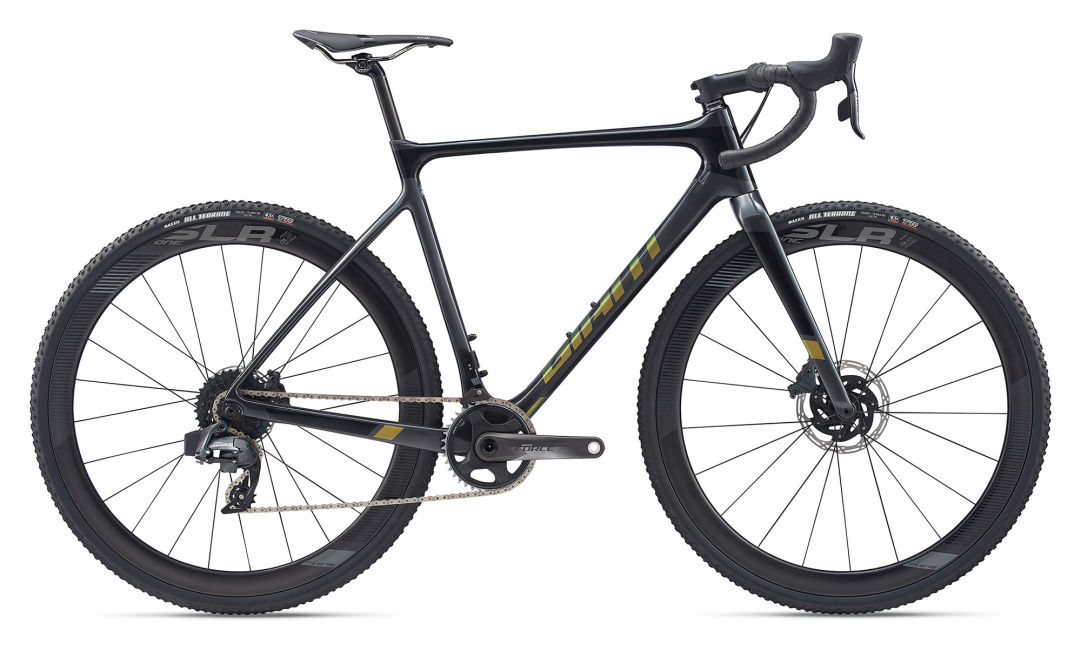 (The TCX Advanced Pro 0 Force, the ultimate in Cyclocross racing bikes.)
The TCX SLR 2, is Giant's wallet friendly cyclocross machine. Constructed of high-grade aluminium, what this bike loses (or more accurately, gains) in weight, it more than makes up for in durability. With much of the same technology as the Advanced Pro such as the D-Fuse seat post, tubeless tyres, and 12mm thru-axle disk brakes, the SLR 2 is still a more than capable CX bike, but also suits those who want to do more two wheeled exploring. With integrated rack mounts, you can throw on some panniers and venture far beyond the beaten track.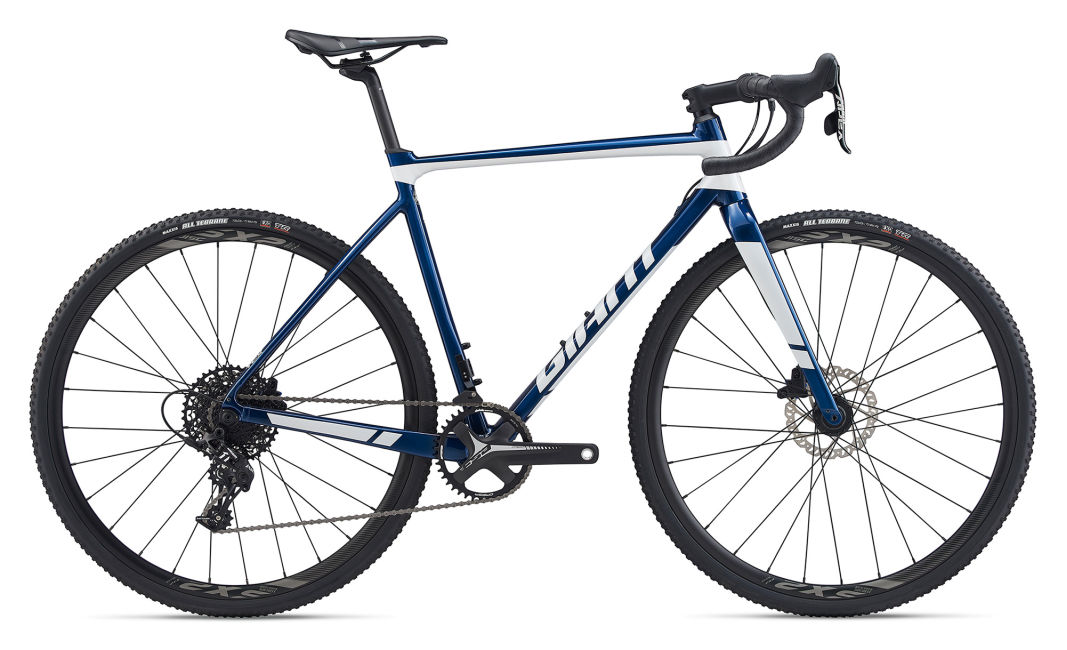 (The TCX SLR costs 2,199.)
For those whose interests more closely align with adventure rather than glory, Giant's Revolt and Revolt Advanced are perfectly designed for all-day off-road epics. At the heart of this bike, and central to its numerous racing successes as a gravel bike, is D fuse. This technology, which reinvents the seat post and handlebars, and symbiotically utilises the two to minimise the transmission of road vibration to you, without the complexity and weight of pivots or suspension. With 12mm of flex in the seat post, and 10% more downward compliance in the handlebars, combined with a carbon fork that's also designed to eat bumps, this bike is a master in minimising rider fatigue from rough roads. With ample clearance for 45c tyres, this bike is the ultimate gravel machine.
As with much of Giant's range, the Advanced denotes a carbon frame which not only has an incredible stiffness to weight ratio, but also has inherent vibration dampening qualities. The Advanced has three bikes in its range, all built around the same high-quality carbon frame, with the only differences being the build kits. The range starts at 3,299 and goes up to 4,699.
https://www.giant-bicycles.com/au/revolt-advanced-1
The aluminium revolt bikes are perfect for those looking to get into gravel riding on a budget. With all the great features of the advanced, built around a bombproof aluminium frame, this bike is ready for adventure. The Revolt series has two bikes, and prices range from 1,499 to 1,899.
https://www.giant-bicycles.com/au/revolt-1
Both gravel riding and CX are relatively new cycling disciplines, so if you're looking for a change, and want to get more out of your bike, head down to Giant Thornleigh today!